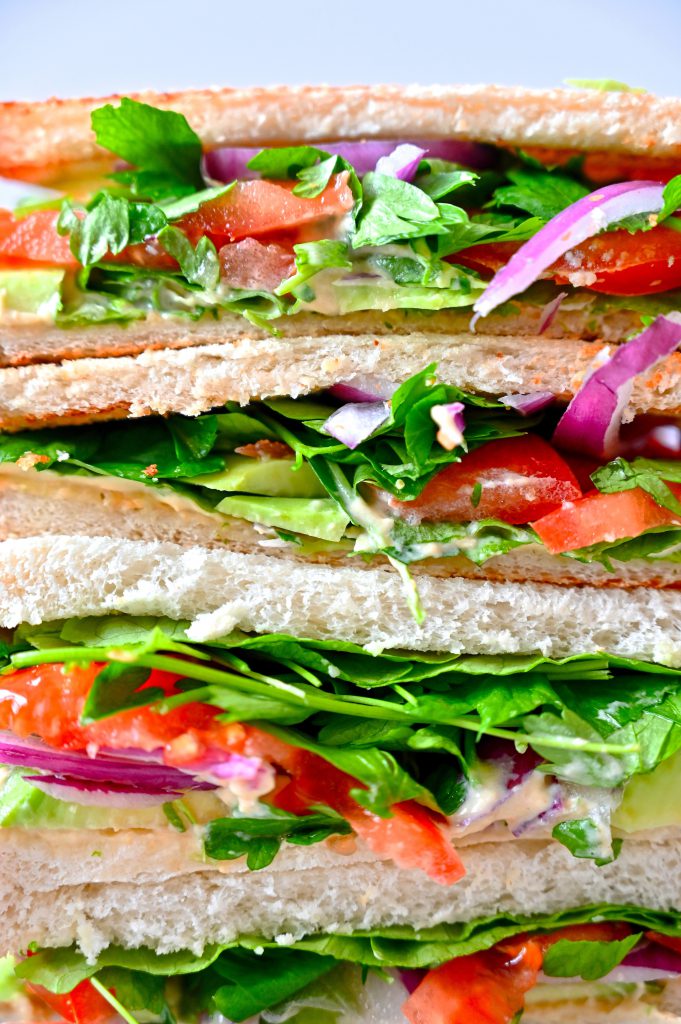 If you're a busy professional on the go, eating right often takes a backseat to meeting the demands of your day. Maybe you skip meals completely. Or you grab processed and pre-packaged foods. Once in a while you run out for fast food, and at least it gets you away from work for a bit, but it's not exactly health food.
You probably also don't give much thought to how important it is to take a mental break from the demands of your day. How many times in the past month did you eat lunch while sitting at your desk? How many times did you eat in your car? Sitting down for 20 minutes, away from work, with a good meal, in a relaxing atmosphere. . .well, this is kind of lunch break that's good for the stomach AND the soul.
Don't think you're alone if you've been neglecting yourself when it comes to your midday nutrition. One study of working professionals revealed some not-so-surprising statistics and underscored just how many of us suffer a huge disconnect between what want for ourselves versus what we feel like we can squeeze in during a busy day. According to the study, 80% say regular meals are important to them. That's great, because eating regularly throughout the day is smart, and it's good for the body and the brain. But in practice, 35% say it's hard to find time to sit down and eat a meal and 55% admit they tend to "eat on the run." When you consider that fully half of them say they're too rushed in the morning to eat a healthy breakfast, it's easy to wonder when they're able to get any meaningful nutrition into their bodies.
And then consider this alarming statistic shared by the CDC: on any given day in the United States, 40% of us have fast food for lunch, and 40% of us have fast food for dinner!
Obviously, Americans are pressed for time. We grab food to go, we eat on the go, and sometimes we even go without. But what are losing by failing to feed our machines properly?
We know that poor nutrition leads is the precursor to countless health problems in the long run. But in the short run, it's a problem too: difficulty concentrating, lack of energy, lower productivity, irritability, disrupted sleep. . .the list goes on and on.
If time is the biggest factor holding you back from refueling your body properly, then you need to do some self-assessment and create a plan for getting more out of mealtimes.
One thing that you may never have considered is that there are probably lots of independent restaurants in your area with healthy options. Maybe you haven't even noticed them, or maybe you think it's too much of a hassle to go there during the lunch rush. They probably aren't included in that phone app you've been using for meal delivery either (if you wonder why, ask them about the outrageous fees restaurants have to pay. . .it's a wonder they make any profit at all when they use those services).
But supporting a small local business and letting them give you a healthy meal and a break from the office is a total win-win. One way to make sure you can get in and out with a minimum amount of wait time is order from them using aBitNow. You can then pick up your food at whatever time you specify you want it to be ready, or they'll have it ready for you when you arrive—you don't have to wait in line when you've pre-ordered your meal. You go right to a table, enjoy your lunch, and pay with the app (you can even prepay for more time savings).
Treat yourself to a healthy lunch away from the office once a week. Even if you work from a home office—in fact, maybe especially if you do—that occasional midday break where someone else serves you can be a real boost to your mood, your productivity, and your health.
Sign up for aBitNow and be entered to win a $250 gift card to use at any restaurant of your choice!
That's a lot of healthy, fresh meals that you don't have to prepare!